scroll down to see older posts, to submit something click here !!
City Kids/When I Leave - 14012023 - PaintHvffer365
I follow all these people. I yearn for a time when I can be like them, living in cities and going out and seeing things. In my town we do none of that - I love where I live but I'm tired of it now - we lack the appeal of a village, when I move I won't be living out that storyline of 'moving to the big city' instead I will be one of many to move from their small, shit towns. While a village has charm, you have lived that rural life, a medium sized town has none of that; trapped between two large cities both twenty minutes away on the train. I can go places, but it's pricey. The times I have ventured off, in the night catching the train to see friends in the city, I am forced back, being yanked away from them all while I dig my claws into the ground wishing I could spend more time with them. Our relationships are different, I can never be there all the time. I'm always two stops away on the train or fifteen more minutes away on the bus "I'll be there in a min" I'll say, "I'm sorry the train was late." I'll never be there on time, always too early or too late, waiting, waiting, waiting. "We should meet up again sooner" they'll say "yeah! I'd love that," I check my bank account, money drained, running through my fingers. People in cities never have money problems, always broke but always enough money to just get a couple more drinks or get that last bus. In my town we're poor, paid pennies. Close enough to the city where you could work there… but it's not worth it, hours gone staring out the dirty glass of a northern line service - wasted.
In my town we go out, we still can go out, sneaking into bars and clubs. But we're different. City kids explore; techno, disco, rap, and rave - we have none of that choice. We go to one club, the one we have, 'now that's what I call greatest hits' plays, same songs for the last thirteen years. We want more, we want different. When we more, go to university, get jobs, we'll be shocked; choice, freedom, spoiled. I remember a boy in my geography class said after we'd all finished he was going to move to Canada - he never did - instead every time I venture out, I see him, stacking shelves. I look at him, pause for a minute, "I am sorry… we could've had so much more, gone so much further. Why are you here?" Who kept him here? They did, I see them, the men who sit in the skies staring down from the corners of buildings and atop metal poles that seem to stretch to the skies, scraping clouds and ripping them in two.
Now as I shall soon be leaving I look back at this place – a place I am not even from, we moved from the city, my parents did not choose the suburbs but a small town, my small town, nestled in natural beauty, the hills blocking out the sun to the east - I will miss it here. I will miss climbing for an hour or two just to sit and drink. My friends are leaving with me, we'll all be going. University. Do I want to go, what do I want to do? I want to stay, bored and angry… "why couldn't I have been a city kid?"
"I'm so bored here"
"Me too, but we're almost finished with this bit"
"I want to be done now, I'm fucking sick of this"
"We will be, we will be. Just a couple more months"

While we wait for those months to pass we'll slowly realise more of what we'll miss. "These roads are who I am. Will I be missed when I'm no longer walking down them day and night?" The old man who sits in his chair, as I walk past I peer through his window - will he miss me?
Soon I will be gone, done. I will be finished with this place. When I leave it won't be for long, I'll be back. Christmas, New Years, Easter, Summer. I can't leave for ever. My mother, she came back, not to the same point but near, after her mother moved so far, why?
[ thank you sm for reading, im pretty new to writing so any feedback would be awesome. this piece was particularly therapeutic for me so i think i just wanted to get it out. any/all feedback can be left at my e-mail in the contact we section in the bottom-right corner :) ]
Isabella Lovestory - 03012023 - PaintHvffer365
One of my favourite artists both visually and sonically, Isabella Lovestory from her very first Soundcloud songs to her new album is one of the most exciting and pop-y artists on the scene.
Lovestory's bright and energetic visuals are a perfect match for her reggaeton inspired sound packing a punch full of colour and alegría.
Almost every song on her 'Mariposa' EP is already a classic, songs such as 'Golosa' and 'Kitten Heel' have already been used in countless Boiler Room sets and TV shows such as 'Elite'.
From her new album 'Amor Hardcore', 'Cherry Bomb' has to be one of my new favourite songs being on repeat since its release, full of sex and punchy bass this is an incredible song and a way to instantly lift the mood at any party.
In an interview with Dazed Lovestory said if she had to describe herself in three words it would be: chaotic, cheeky, and carefree... for me this encaspsulates Lovestory's energy perfectly.
Considering a large part of my site is skating and bmx themed it might come as a surprise that im actually an appalling cyclist.
Anyways i just thought id share some some skating gifs ive been loving recently, mainly for their movement but also for their shoddy quality.
Trend Predictions 2023 - 28122022 - PaintHvffer365
IN: ribbon on everything, hair, clothes, shoes, etc, cowboy boots (with shorts), jean shorts, going out for afternoon tea, collecting things, cds (instead of vinyl), beans on toast, being goth, being physically dirty, sky ferreira (when she finally releases an album), pan con tomate, coquette grows + aprons, rot, decay, and mould, theory, non-fiction books, camping, watches, colonial haircuts/styles, dirt buildings, bokette, blue eye makeup, gay as an insult
OUT: crushed velvet, blue jeans, really colourful clothing, floral scents, digital money, small teacups , historical fiction, finstas , instagram in general, saying slay, lots of piercings , small vapes (in favour of the massive cloud machines), being mean/nihilistic/negative, the sims, solar cells/power, the pound (the euro grows), imperial measurements
And finally, MAJOR IN... bmx gifs!
All the Dogs Seemed to Call Your Name - 26112022 - Nine9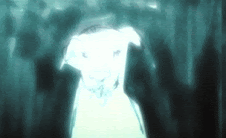 And when he yelled
No one heard
Because barks are not screams
And barks wont get any attention

Much like the cars on the motorway or a tree falling in the Forrest
He followed that star to his flowerbed
But it was so beautiful
And bright
And it sparkled over the bog
To entranced by the sparkle that fell from the sky
He hadnt even realised he was sinking
Until it was too late
But he called you
The dog called your name
And you did nothing
You are such a selfish star
So, so selfish
You are not bright or beautiful
And you definitely do not sparkle
All the dogs seem to call your name.
youve reached the bottom of the blog section - top of page